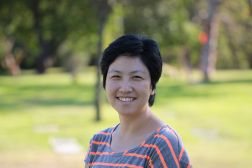 Dr. Kay Park
Veterinary medicine is my calling. Being able to make a difference in the life of pets and their humans is an honor that makes me feel fortunate on a daily basis.

After obtaining my veterinary degree at The KonKuk University., I moved through my academic path by completing my post-graduate clinical rotations at Cornell University.

Originally from South Korea, I moved to Orange County in 2003, After earning my veterinary degree, I have been fortunate to practice veterinary medicine in a variety of diverse settings. Specifically, I have worked in animal shelters, emergency clinics, and general small animal medicine hospitals in the metropolitan area. Each experience has been invaluable to me–not just because it has helped broaden my experience and perspective as a vet, but because I truly love working with animals no matter what the context and having the opportunity to facilitate the human animal bond.

I currently live in San Juan Capistrano with husband, Dr.Han, daughter, and twin boys, I look forward to talking through any concerns or questions you may have and helping guide you throughout your pet's care–whether you have a new puppy or a more senior pet.

The veterinary profession is constantly evolving, and I never lack appreciation or excitement to practice what I love doing every day.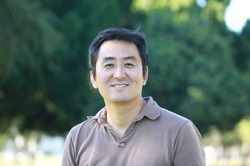 Dr. Sang Han
​​​​​​​
I graduated with honors from the University of KonKuk College of Veterinary Medicine in 1996 and has been practicing veterinary medicine for over 15 years. I completed a one-year post- graduation clinical rotations at Cornell University Teaching Hospital before entering into general practice.

I have a great deal of experience and interest in ultrasonography, endoscopy, laparoscopy, internal medicine and dentistry. I'm committed to practicing quality medicine and strives to treat every animal as if it were my own. I live in San Juan Capistrano with my wife, Kay, daughter, Ashley and twin boys, Joseph and Jaden. In my off-duty hours, I enjoys golfing, watching soccer, photography, and
spending time with my family.